Emergency Preparedness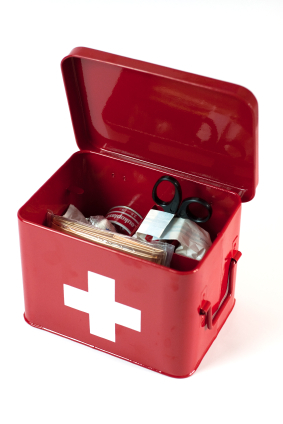 Some facts about earthquakes and the Bay Area (courtesy of US Geological Survey):

Scientists have determined that the chance of having one or more magnitude 6.7 or larger earthquakes in the California area over the next 30 years is greater than 99%
At least eight faults in the Bay Area are capable of producing earthquakes of magnitude 6.7 or larger.
Fewer than 10% of households have disaster plans
Fewer than 50% of households have disaster supply kits
DID YOU KNOW?
In the event of another earthquake or similar disaster, it may take several days before vital services are restored. That could mean being without water, food, electricity, or medical help for days. It's important to be sure that you and your family have what is needed to survive during a disaster.
But do you have the time and the training to ensure that you're completely prepared? At TLCD Concierge, we have both, so why not leave it to us?  We are certified Neighborhood Emergency Response Team (NERT) Volunteers, trained by the San Francisco Fire Department.
TLCD Concierge puts together a personalized emergency preparedness kit especially for you. This isn't a generic, out-of-the-box emergency kit from a warehouse store. The TLCD kit is prepared specifically for you, your family and your pets.
WHAT IS INCLUDED IN YOUR TLCD CONCIERGE EMERGENCY KIT?
Emergency preparedness supplies for you, your family, and your pets
Detailed instructions about the components in your kit
Vital information regarding what to do in the event of a disaster, including helpful tips on developing your family's preparedness plan
Peace of mind knowing you and your loved ones will be prepared in an emergency
Email reminders for 2 years following your purchase to help you remember when items in your kit have expired and need replacement