Customized Wine Tour Experiences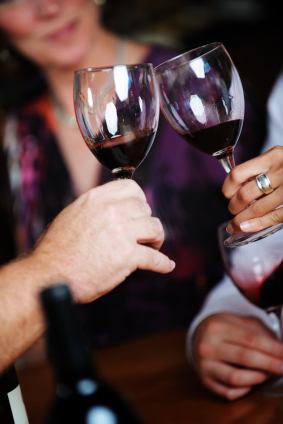 We love wine, and let's just say we spend our fair share of time in wine country.  We have strong relationships in wine country and are happy to share our experience, connections, and knowledge with you.  Whether you're new to California's wine country or a veteran, we can plan a truly personalized day (or several days).
OUR CUSTOMIZED SERVICE INCLUDES
Learning about your likes, dislikes and expectations before planning your day in wine country

Handling all the details involved in your full-day itinerary, from hiring a driver to suggesting the perfect places to taste, tour, and eat.  The best part – your wine tour will be custom tailored to you!

Booking appointments for all tours and tastings

TLCD Concierge Wine Tour Booklet – A completely personalized booklet that includes your itinerary, a map of the wineries you'll visit, a synopsis of each winery on your tour, and helpful hints for navigating tasting rooms and tasting wine.
OUR CUSTOMIZED WINE TOURS ARE BEST FOR
Visitors to wine country who are looking for a more personalized, "insider" experience
Bay Area residents who are having family or friends visit from out of town
THE TLCD TOUCH
PERSONALIZATION
Tailored specifically for you, it's the experience you want, not a canned tour planned by someone who doesn't know you.
A WARM WELCOME
You'll get the individual attention you deserve at each winery.
CONNECTION
Experience the connection between wine, food, and friends.  In most cases, we have spent the time visiting the places we send you (it's a tough job but somebody's got to do it).  We will make sure it will be an experience you won't forget!