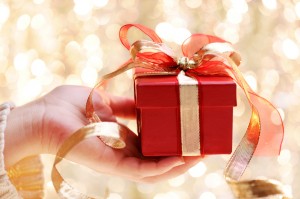 Happy Holidays!
Still looking for that perfect gift? Don't fret! Our annual list of TLCD Concierge's favorite things is full of great gift ideas for everyone on your list! Support these fantastic local businesses AND become known as the best gift-giver in your circle of friends!
Remember, if things get a little too hectic, our personal concierge services are the perfect solution to help you get through it.
Contact us at info@tlcdconcierge.com or 415-400-4072, and we will help you find more joy in your holidays!
Have a safe and joyful holiday season,
Tina
President & Life's Project Manager TLCD Concierge, Inc.
Gift Ideas for the Coolest People in Your Life
The Annual TLCD Concierge Favorite Things List!
1) Heidi Says Boutiques
Not sure what to get that special lady in your life? Stop by any of the three Heidi Says Boutiques (Collections, Casual, or Shoe Salon) for the perfect garment or accessory. Heidi's associates are helpful and knowledgeable and will help you select the perfect gift. Don't know her size? Not to worry – Heidi Says Gift Certificates can be used at any of the three locations! www.heidisays.com
2) MARIS Botanical Skin Care Products
Yes, we are still obsessed with MARIS skin care products. So much so that they've made our list again! MARIS uses only eco-friendly essential oils in their luxurious body crèmes, soaps, and scrubs. This is natural skin care at its best, and the perfect gift for the spa-goer on your list. The scents are elegant and unique. We were excited to hear recently that MARIS is working on expanding their line! Find MARIS at Tre Balm spa at 3255 Sacramento Street in SF or online at www.marisnaturals.com
3) The Tablehopper's Guide to Dining and Drinking in San Francisco: Find the Right Spot for Every Occasion
Have someone on your list who recently moved to the city? Or a friend who can't ever seem to decide where to dine? This book is their invaluable resource for finding the right place for every occasion (like where to take the future in-laws or where to get strong and cheap drinks after you've just gotten laid off). This cleverly written book is one you will want to stuff in your own stocking! Find out where to purchase here: www.tablehopper.com/book. (Remember, we encourage you to buy local!)
4) Comfortable Structure
Ahhh, the name says it all. Professional organizer par excellence Virginia Madden is here to help those poor, disorganized souls on your list find a more "comfortable structure" in all of that chaos. Whether they just need some advice and a plan of attack or someone to work through their clutter with them, Comfortable Structure is here to help. Gift certificates available: www.comfortablestructure.com
5) ClaireSquares
The original Irish shortbread squares topped with caramel and Belgian chocolate are the perfect treat to bring to a holiday party. Or how about the new ClaireSquares Brandy Butter with a Traditional Plum Pudding for the foodie or sweets-lover on your list? You can find ClaireSquares at many of your local shops, like Whole Foods, Bi-Rite, & Molly Stones – or you can order them online at www.clairesquares.com.
6) K&L Wine Merchant's Personal Sommelier Wine Club
This is simply the most brilliant wine club ever – and a great gift idea. It is 100% customizable. You pick the regions, varietals, price range, and number of bottles you want each month, and the masters at K&L do the rest. They act as your personal sommeliers, and you'll receive wine completely tailored to your preferences!
www.klwines.com/sommelier.asp
7) Avital Food Tours
Avital Tours features a regular culinary walking tour of the Mission District, but if you really want to impress, surprise your loved one with one of Avital's private food tours – with or without the limo. www.avitaltours.com
8) Simraceway Performance Driving School
For the adrenaline junkie? Yep, this is for him or her. Set them up with day at this racing and performance driving school. Held a mere 45 minutes away at Infineon Raceway in Sonoma. www.jimrussellusa.com/programs
9) The Right Blend Wine Classes
Our friends at The Right Blend know wine and love sharing their knowledge! Set up a private and completely personalized wine tasting class for your sweetie – or do a holiday tasting event that your whole team will love. www.trbevents.com
10) A TLCD Concierge Gift Certificate
Don't forget about us! Our gift certificates are available in hourly increments. For a more personalized gift, we can cater a package to plan a custom experience in wine country, a night out on the town, or whatever will wow your loved one. Contact us at info@tldconcierge.com or 415-400-4072 for more information or to order.
Happy Shopping!
{ 0 comments }