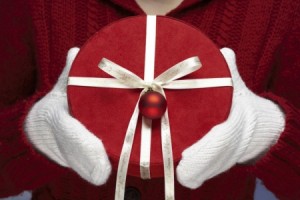 Happy Holidays!
Parties to attend…Gifts to buy…Travel plans to confirm.  The holiday hustle and bustle is exciting, but it can make us all a little frantic. Don't lose your cool!  Our annual summary of TLCD Concierge's favorite things is full of great gift ideas for everyone on your list! Support these fantastic, local businesses AND become known as the best gift-giver in your circle of friends!
And if things get a little too hectic, remember that we are here to help you get through the holiday season.

Some of our more popular holiday services:
Find the perfect gift for that hard-to-please person
Wrap and Ship your gifts
Return/exchange gifts
Purchase and Address your Holiday cards
Prepare for your holiday events (party planning, day-of preparations)
Arrange your holiday or post-holiday travel
Plan day trips, "insider" SF experiences, and tourism itineraries for out-of-town guests
Contact us at info@tlcdconcierge.com or 415-400-4072 to claim back your sanity this holiday season!
Have a safe and joyful holiday season,
Tina
President & Life's Project Manager
TLCD Concierge, Inc.
Gift Ideas for the Coolest People in Your Life
The Annual TLCD Concierge Favorite Things List!
1) A TLCD Concierge Gift Certificate
Are you surprised that we're at the top of our own list? We don't mean to brag, but our clients are pretty darn happy once they finally get their to-do lists completed. Our gift certificates are available in hourly increments. For a more personalized gift, we can cater a package to plan a custom experience in wine country, a night out on the town, or whatever will wow your loved one. Contact us at info@tlcdconcierge.com or 415-400-4072 for more information or to order.
2) Elle-même
Simply the best selection of vintage fashion jewelry in SF. Find the perfect pair of earrings for mom, a sweet locket for your niece, and some cool, vintage cufflinks for dad. As you enter this Russian Hill gem, chances are you'll be greeted by Elle-même's charming and playful owner, Denise Kohne. There's no pressure or pretension at this shop. Denise makes the whole experience easy and fun. Elle-même is located at 1210 Union Street (@ Hyde) in San Francisco. www.elle-meme.com
3) MARIS Botanical Skin Care Products
MARIS uses only eco-friendly essential oils in their luxurious body crèmes, soaps, and scrubs. This is natural skin care at its best.  The scents are elegant and unique. Our personal favorite is Bali Vanilla with its notes of ylang-ylang, clove, honey, and sandalwood. MARIS products are a perfect gift for anyone who appreciates finer skin care. Find MARIS at Tre Balm spa at 3255 Sacramento Street in SF or online at www.marisnaturals.com.
4) Pleasure Galaxie
"Your one stop shop for getting it on." For the friskier folks on your list, Pleasure Galaxie has an awesome selection of eco-friendly and body-safe lubes and toys (most notably, the MoMA-worthy selection by Lelo). Not your thing? This approachable online boutique also carries plenty of other cool gifts. Check out the playful panties (the Killer Pussy ones are sure to make your BFF laugh) and eco-conscious lingerie. The Incoqnito handcuffs double as a really cool bracelet that garners lots of compliments. Online at www.pleasuregalaxie.com.
5) ClaireSquares
These yummy Irish shortbread squares topped with caramel and Belgian chocolate (yummy!) are a unique and delicious gift for the hostess, foodie or sweets-lover on your list. You can find ClaireSquares at many of your local shops, like Whole Foods, Bi-Rite, & Molly Stones – or you can order them online at www.clairesquares.com.
6) Rough Edges: The Back Alleyways of San Francisco's North Beach
This new book is a first from local artist Dede Tisone and local author (and volunteer tour guide) Harvey Hunt. Rough Edges tells the stories of the hidden alleyways in one of San Francisco's most iconic neighborhoods. A great gift for locals or anyone who has been enamored by this charming neighborhood. Online at www.amazon.com.
7) Friends of San Francisco Animal Care and Control
For the person who has everything, how about making a donation in their name to help those less fortunate. Friends of SF ACC is the only non-profit dedicated to raising funds for the city's animal shelter and its partnering rescue groups. We have seen first-hand the positive impact this organization makes on the lives of animals that have yet to find their forever home. Donations can be made online at www.helpacc.org.
8) Popcorn Poker
The movie-buff on your list will LOVE this game that combines movie trivia, betting, and bluffing. What fun! Sold at a handful of boutique stores in SF (check out their website for locations) or online at www.popcornpoker.com
9) Getaway Adventures
There is more to do in wine country than just taste wine (though tasting wine is still our most favorite activity). Give the gift of an unforgettable biking or kayaking experience in Wine Country. Getaway Adventures has a great selection of adventure tours and an incredible, knowledgeable staff to guide you.  www.getawayadventures.com
10) Wine Soiree
This clever bottle-top wine aerator is a great alternative to decanting and would be a welcome addition to any wine-lover's toolbox. Purchase online at www.winesoiree.com
Have a wonderful holiday season!